Car Insurance, Homeowners Insurance, Commercial Vehicle, Contractors, and General Liability Insurance in Fairburn, GA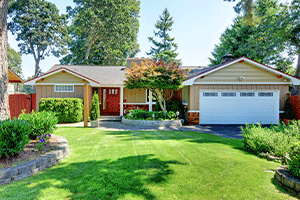 Are you searching for a trustworthy independent insurance agency for your personal and commercial insurance needs in Fairburn, GA? If so, we're here to meet your needs and exceed your expectations with a range of insurance coverage solutions such as contractors' insurance, homeowners insurance, personal car insurance, commercial vehicle insurance, and more!
With a team of licensed and experienced independent agents on our team, we work with you to find the right insurance solutions for your wallet and your requirements. By educating you on the various insurance coverages available to you, we help you select the comprehensive coverage solutions that keep you protected from all angles. Contact us today for more information on car insurance and homeowners insurance solutions. 
Auto and Home Insurance in Fairburn, GA
We offer you protection for your greatest assets including auto insurance and home insurance solutions. Whether you're looking for car insurance coverage that meets the basic legal requirements of Georgia, or comprehensive home insurance policies that go above and beyond with umbrella protection, we connect you with the personal insurance policies that protect you, your loved ones, and your investments no matter where you live or choose to go.
We provide insurance solutions from a selection of the nation's top insurance carriers including:
Travelers
The Hartford
Progressive
Foremost Star
Mercury Insurance
MetLife
UPC Insurance, and more!
Commercial Truck Insurance and Commercial Property Insurance in Fairburn, GA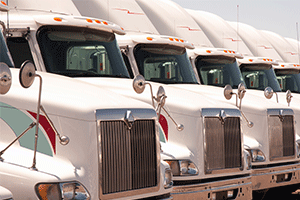 We understand that safeguarding your business's reputation starts with quality commercial insurance solutions. From commercial truck insurance to commercial property insurance, and everything in-between, we work diligently to provide you with the commercial insurance solutions that keep your company safe.
Unlike other commercial auto insurance and commercial property insurance companies in Fairburn, Georgia, we are not captive to a single insurance carrier, enabling us to present you with a wide selection of policies to choose from. When you choose R.D. Wood Insurance Associates, Inc. you're choosing a team of qualified, passionate, and experienced professionals that work tirelessly to ensure your complete protection and satisfaction!
General Liability Insurance Business in Fairburn, Georgia
A short distance from Ataltna and the Hartsfield-Jackson International Airport, Fiarburn, GA is a historic and charming town with modern conveniences closeby. Full of parks and charming local businesses that contribute to its appeal, Fairburn is an exciting town with plenty to offer its visitors. From Old Campbell County Museum and Research Room
Old Campbell County Museum, farmers markets, and scenic trails, there's something for everyone in Fairburn.
Looking for a reliable general liability insurance business in Fairburn, GA or the surrounding areas? We've got your back with a range of general liability insurance solutions for businesses of all trades. From contractors insurance to liability insurance for commercial car insurance policies, we protect you, your business, and your reputation with general liability insurance coverage!