Are you thinking of buying a new house? Everybody wants to have their dream home by a certain period of time. But you need to understand that there are certain risks and challenges that will come your way because of the house. If you can make the right arrangements for compensation against these losses, then a house can be beneficial for you. What you need to do is invest in a good homeowners insurance policy. We, at RD Wood Insurance Associates, can be the right choice for you. We are one of the most established and reliable companies which have been in This business for over a long period of time. We can provide you with a variety of insurance programs, starting from auto insurance and home insurance to even business and liability insurance programs. We are known for our amazing coverage options along with our reasonable premiums. So, if you are based in areas like Atlanta, Decatur, Fairburn, College Park, GA, or Riverdale, GA,  then you can opt for us.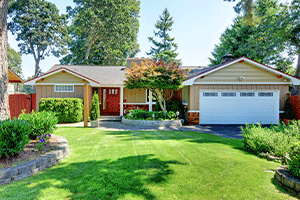 Here, we have put together a few reasons why you should opt for a homeowners insurance policy. Take a look.
After a certain point in time, due to regular wear and tear, you will notice that there are various kinds of damages in your house. Sometimes, due to vandalism or a natural calamity, you might also see damages in the house. However, bearing these restoration expenses can be difficult with your savings alone. That is why you need a good insurance policy to recover from these damages.
Theft and burglaries are common incidents for every household. You need to understand that you could lose various belongings in such incidents, starting from cash, jewelry, electronics, as well as priceless artworks. You will need compensation against such losses which will be provided to you by a good home insurance policy.
So, if you are thinking of choosing our insurance policies, contact us today.